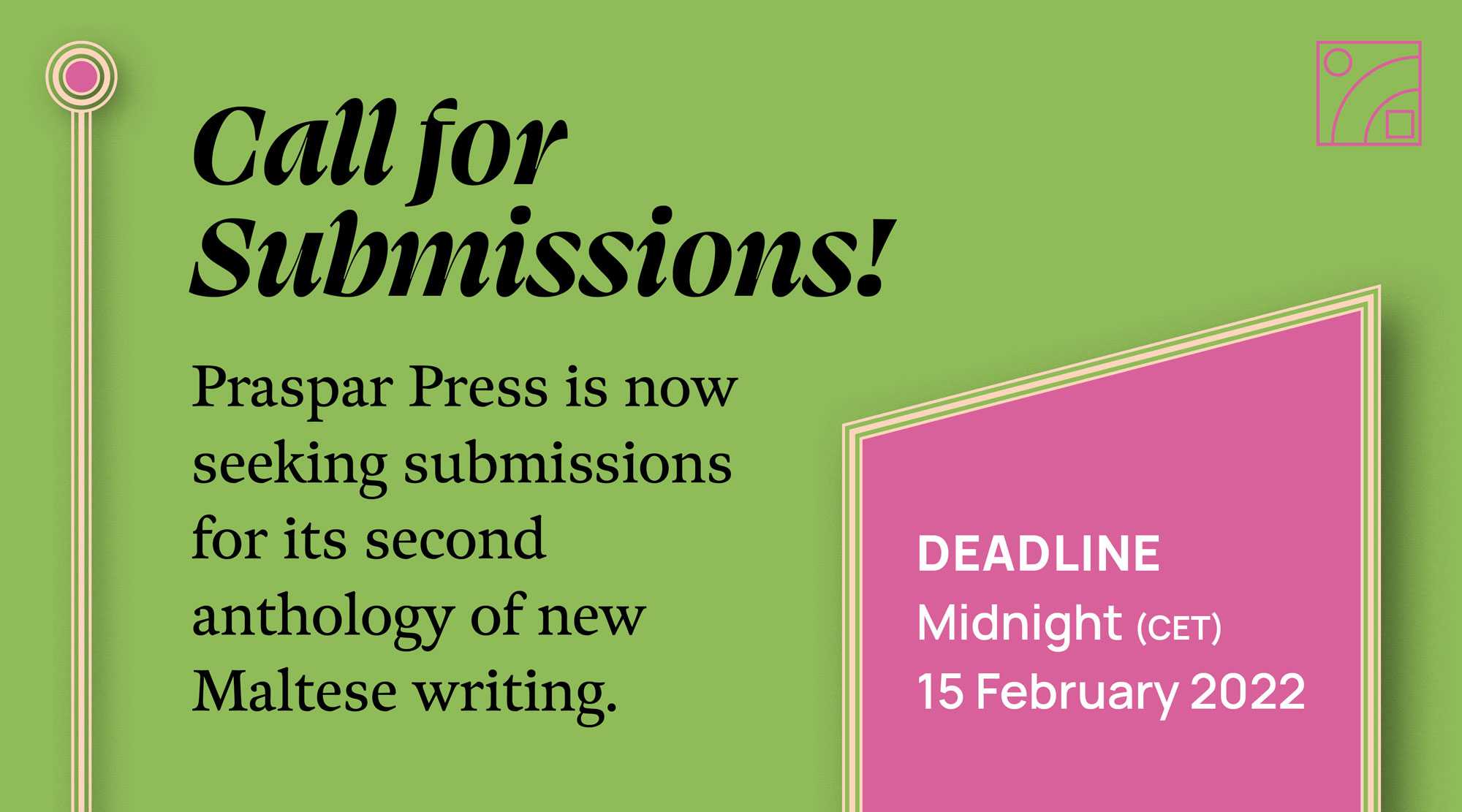 *PLEASE NOTE: Submissions for our second anthlogy of Maltese writing are now closed.*
Praspar Press is now seeking submissions from Maltese writers and translators of Maltese literature for its second anthology of new Maltese writing.
We are looking for work translated into English from Maltese accompanied by the original Maltese text, and work originally written in English.
Submit ONE of the following:
Poetry
Up to two poems of any length.
Short Fiction
One story up to 3,000 words.
Novel Extract
One extract up to 3,000 words.
Literary Non-Fiction
One essay or one extract from a longer work up to 3,000 words.
Any multiple submissions or submissions over the set length will unfortunately not be read.
How to submit: Email your submission along with a short bio note in a Word document to submit@praspar.com
Deadline: Midnight (CET), 15 February 2022.
A note on 'Maltese writing': You might be Maltese and based in Malta; have Maltese heritage and live elsewhere; or have been based in Malta for a length of time and consider yourself part of Maltese life and culture. Feel free to get in touch if you are unsure whether this opportunity is right for you.